Fillings are sometimes necessary to restore a tooth when it has been damaged by decay. At Kaplan Dental Clinic in West Toronto, we perform fillings to restore your tooth back to its normal shape, function, and aesthetic.
Fillings
If you are affected by pesky cavities and require a filling, contact Kaplan Dental Clinic today.
Do I need a Filling?
Usually, only your dentist will be able to detect if you have a cavity and require a filling.
This is why it is important to schedule regular dental visits to detect tooth decay before it worsens.
During your regular check-up, your dentist will use a small mirror and tool to examine the surfaces of each of your teeth to identify abnormalities and decay.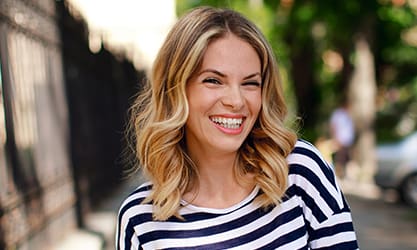 The Filling Procedure
The first step in a filling is removing the damaged or decayed part of the tooth and cleaning the affected area. 
Your dentist will then clear and shape the hole in your tooth and prepare for it to be 'filled' with a dental material.
Types of Dental Fillings: