At Kaplan Dental Clinic, we believe it is vital for dental care and education to start at a young age. Our team is dedicated to arming your children with the knowledge and habits that will lead to lifelong oral health habits and healthy teeth.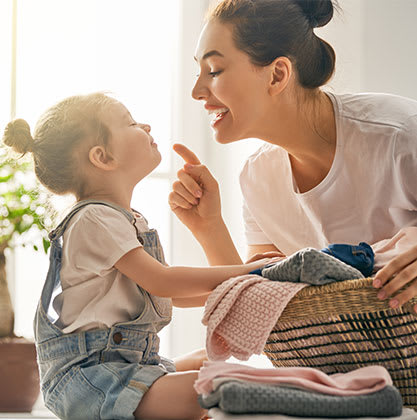 Children's Dental Services
We know that children can be uncomfortable visiting the dentist, that is why it is best to bring them in as early as possible so that they can become comfortable with our team and with dental treatment.
Our dentists and trained staff will not only perform preventative treatments on your child but we will also equip them with the dental knowledge that will serve them for their entire lives.
At your child's appointment, we will teach them:
How to properly brush their teeth
How to floss their teeth
How often to brush and floss
The importance of dental hygiene in maintaining a healthy smile
We want to make sure you and your child's visit is both pleasant and fun – after their appointment, we offer a treasure chest of toys and a take-home goody bag of dental products to keep them excited about visiting the dentist.
How often should your child visit the dentist?
At Kaplan Dental Clinic in Toronto, just as we recommend for adults, we also recommend that you bring your child in for a visit at least twice a year, beginning at the age of 3.
Looking after your child's smile is important and we want to help you protect their oral health throughout their childhood and through the rest of their lives.