At Kaplan Dental Clinic, our dentists are trained at providing professional care and advice to each and every patient. Our Toronto dentists know that each patient has their own needs and concerns and are here to help.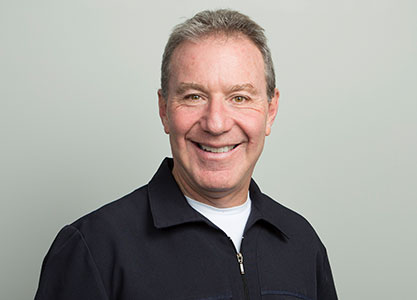 Dr. Gary Kaplan 
BSc BDS
Dr. Kaplan grew up in Johannesburg, South Africa and studied dentistry at the University of the Witwatersrand qualifying in 1986.
In 1990, Dr. Kaplan moved to Canada and married his wife Rhonda. They have three children: Lindsey, Daniel and Sascha. In his spare time, Dr. Kaplan enjoys playing tennis, cycling and travelling.
Dr. Kaplan has been practicing dentistry on Dundas street since 1993 and has enjoyed seeing the neighbourhood change and grow and has loved getting to know the people, especially his loyal Portuguese clientele, many of whom have moved out of the neighbourhood but still continue to come back and see him on Dundas street.
As an immigrant himself Dr. Kaplan is very grateful for the advantages his adopted home of Canada has given him and is always looking to give back to his community. Dr. Kaplan makes donating back to the community at large a priority in his life and has even sponsored some local children's athletic teams.
Dr. Darren Kaplan
Dr. Darren Kaplan graduated from the University of Western Ontario, Faculty of Dentistry in 2006.
Upon graduation he was selected to participate in a one-year dental residency program at Sunnybrook Health Sciences Centre, where he gained valuable experience in surgical and emergency dentistry. Since then Dr. Kaplan has been practicing dentistry with a special interest in surgery. He is excited to be a member of our team.
While not in the office Dr. Kaplan enjoys spending time with family and friends, and is kept very busy by his two daughters. He enjoys an active lifestyle, taking part in various sports and activities.
Dr. Kaplan has a very gentle and caring approach to dentistry and a wonderful chair-side manner. He is looking forward to meeting you and making your dental experience a positive one.