At Kaplan Dental Clinic in Toronto, we are pleased to offer procedures with soft-tissue lasers. Soft-tissue dental lasers allow our dentists to perform procedures with better soft tissue control, less bleeding, and more.
Book Your Soft Tissue Laser Consultation
If you are interested in learning more about laser technology and our soft tissue laser, contact Kaplan Dental Clinic to book a consultation to learn about the options available to you.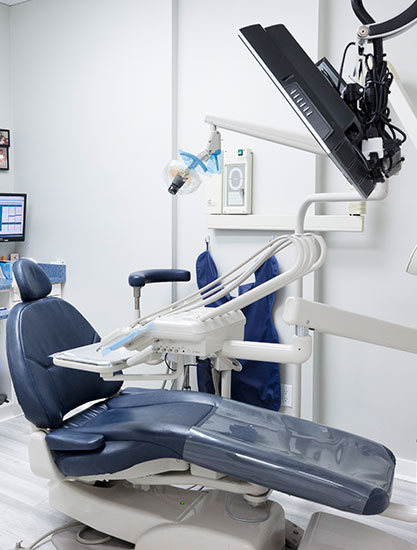 Benefits of a Soft-Tissue Laser
At Kaplan Dental Clinic, we utilize laser technology for a variety of different procedures, such as cavity preparations, removal of decay, soft tissue surgeries, implant procedures, and more.
The utilization of lasers by dentists has been extremely beneficial to the practice of dentistry and the performance of dental procedures.
The following are some of the benefits of dental laser technology:
Painless or minimal discomfort – no need for anesthetic
Less bleeding
Greater soft tissue control
Versatile
No packing or restrictions to diet
More quiet and comfortable