Do you experience pain and discomfort associated with the temporomandibular joint (TMJ joint)? Kaplan Dental Clinic in West Toronto is here to help relieve you of your jaw pain in the event of an emergency.
Managing TMJ
The first step in managing TMJ disorder is visiting your dentist.
TMJ Disorder
TMJ is an uncomfortable disorder that causes pain in the jawbone and jaw joint, and can negatively affect your lifestyle – impacting your chewing, speaking and even your ability to sing.
While TMJ may occur on its own, sometimes it can be caused by trauma to the jaw or as a result of overall wear and tear.
If you have are concerned about your jaw and think you may have TMJ – Contact Kaplan Dental Clinic as soon as possible to make an appointment. We want to relieve you of your discomfort!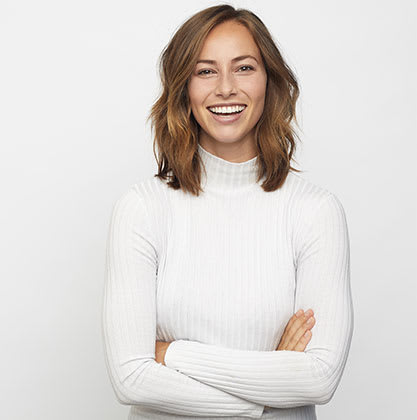 What is the TMJ Joint?
The TMJ joint is located near the bottom of the skull and connects the upper and lower jaws.
The parts of the TMJ are held together by ligaments and muscles that ensure the proper motion of the join.
The TMJ joint is responsible for aiding in the opening and closing of your mouth and for the sliding motion that allows you to eat, yawn, and sing.
Signs & Symptoms of TMJ Disorder
It can be difficult to self-diagnose TMJ, which is why it is always a good idea to visit your dentist on a regular basis and let them know if you have been experiencing any discomfort.
The following are some signs and symptoms that may be associated with TMJ:
Pain or discomfort in the jaw, face, or ear region
Headaches
Earaches
Pain/pressure behind the eyes
Stuck or locked jaw
Tenderness in the jaw muscles
Swelling in the jaw and face
TMJ Treatment at Kaplan Dental Clinic
Kaplan Dental Clinic is here to help our patients that experience TMJ symptoms effectively manage these symptoms and relieve them of the discomfort that these symptoms cause.
When you visit us, we will do a complete review of your case and will recommend procedures and lifestyle changes that may help relieve you of the discomfort of TMJ disorder.
The following are some of the recommendations we may make to help relieve you of your TMJ symptoms:
Mouthguard fitting: to prevent teeth grinding and clenching that exacerbates TMJ
Physical therapy
Medication: to prevent muscle spasms and pain
Surgery: in extreme cases, surgery may be necessary to manage your TMJ